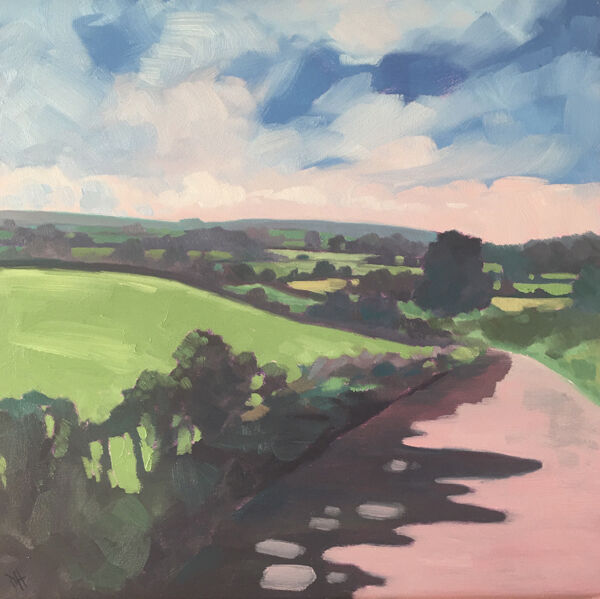 Pink Road.
A walk along country roads near my home during lockdown inspired this piece. The shadows of the hedges were so interesting to me and the zigzag of the fields beyond.
Oil painting on wooden board 30x30cms, in white wooden frame READY TO HANG.
Available to purchase and view at Giles Gallery, Pontyclun, CF72 9EG - Tel 01443 228638.